**If you do not have a Robly account and received a verification email, you MUST forward the verification code to whoever is trying to verify your email address so that they can manually add your verification code into their account.**
What verified email addresses are for
Verifying an email address allows you to a couple different things:
Use a new/different from or reply-to email address in your email sends.
Change notification settings in order to send notifications to a new/different email address.
Change the login email address for your account.
How to verify an email address
First, go to My Account > Settings > Account Info, then click Add Email Address:

Type in the email address you want to add, and click Verify.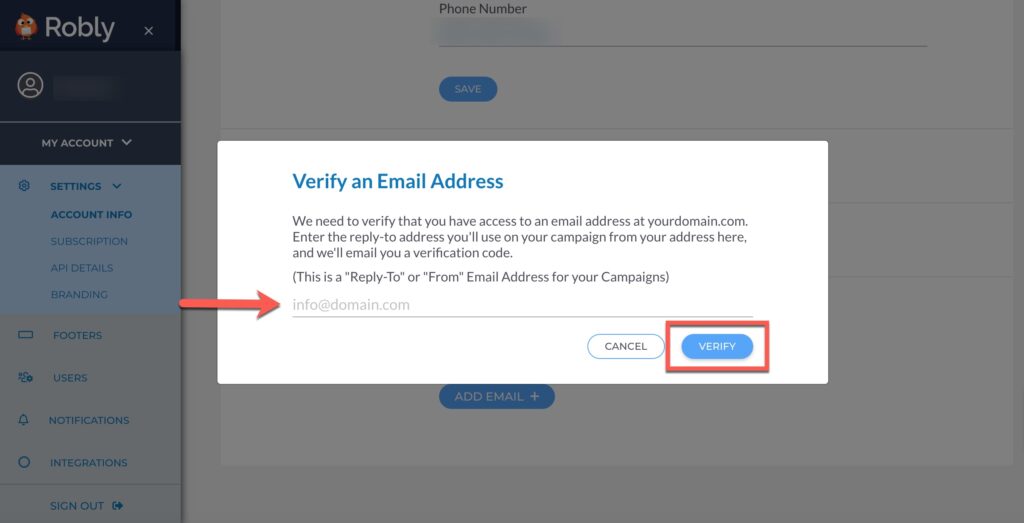 This will send a confirmation email to the recipient's email inbox that must be clicked on from that inbox.
There is also a verification code that can be entered in manually if you are not the recipient of the verification confirmation – the recipient can  provide you with that code so that you can verify it for them.
This is what the email looks like: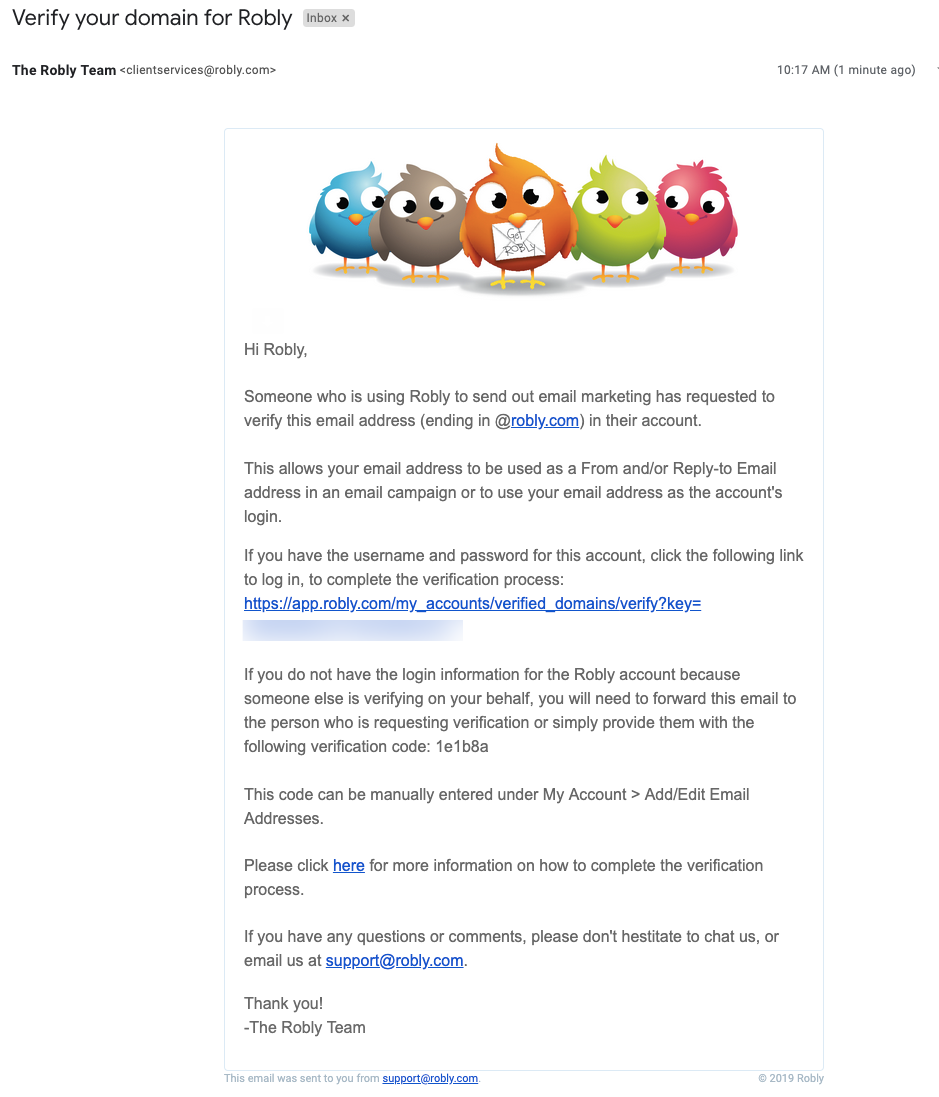 Change a From/Reply-to email address
After the email address you're adding has been verified, return to your campaign by clicking on Email > Campaigns, then the name of the Campaign draft you want to update:

Click Edit next to From (under Content).

Once the email address is successfully verified, you will see it in the From Email drop-down menu.

*Please note that this does not give the Verified Email address owner their own login/password to the account. This only adds the email address so that it can be used as a From or Reply-to email address in a campaign.*
To change the From and Reply-to permanently for all *newly created* campaigns, go to Email > Default Settings:

**Please note that this will only work for newly created campaigns. If you duplicate an older campaign you will still need to manually update the from/reply-to email address on the Settings step of the campaign builder.