Yes. To keep our users and site secure, we will now require a two-factor authentication when logging in from a new location.
What does this do?
Two-factor authentication ensures that only you have access to your account by adding an additional layer of security when logging in.
How it works
When you log in from a new device, we will send an email to the email address you use to login. That email is valid for three minutes.
The email will include an eight-digit code, which you will use on the Login Verification page.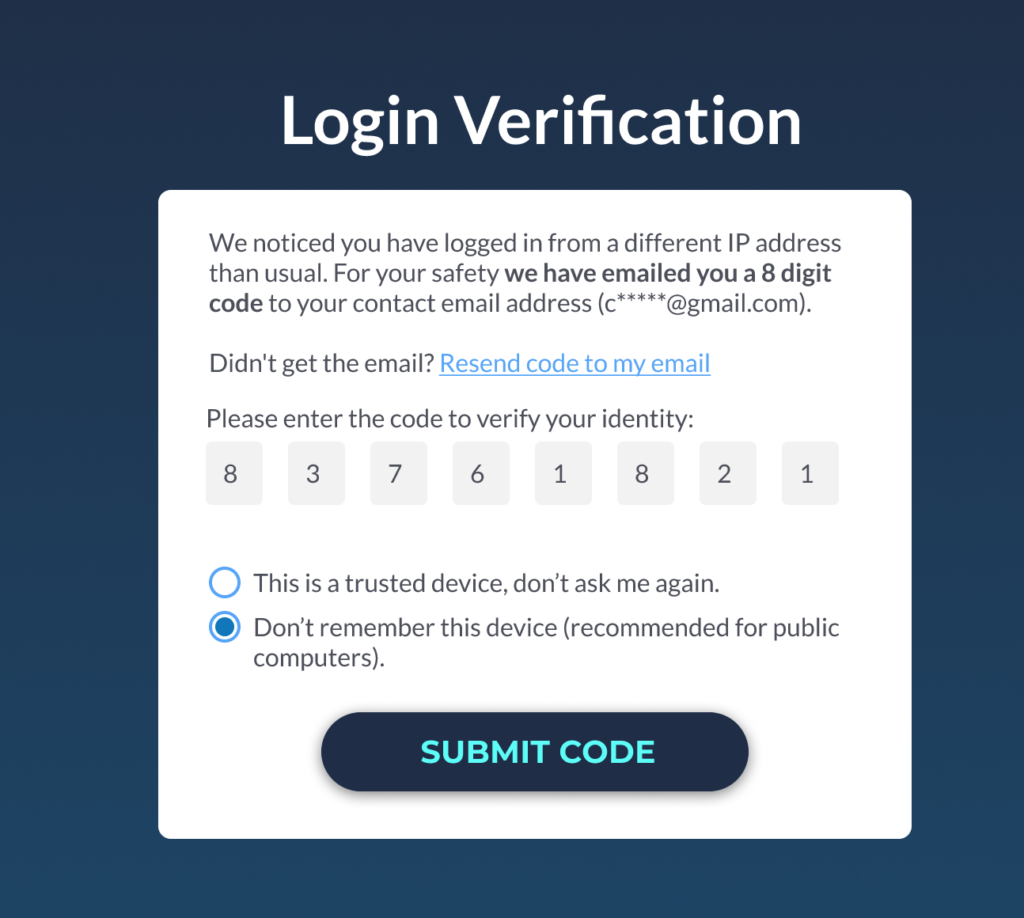 After pasting the code, you will be given two options concerning the new device:
This is a trusted device, don't ask me again.
Don't remember this device (recommended for public computers).
Once you've chosen one, click Submit Code.
Note: If you do not receive the email with the verification code, click Resend code to my email. Also, check your spam folder if you don't see it.
Have questions?
Email us at support(at)robly.com, or reach out to us via our live chat!