How To Make Sure Your New Signups Are GDPR Compliant:
We have added GDPR settings that you can toggle on in your account under Sign Up Tools:

This will take you to a section where you can edit or add to the text we've added into each field to more closely match your company's specific data usage. Make sure each section accurately describes your marketing activities.
Make sure the toggle is turned to ON and click Save Changes:

Here is what your sign up form will look like: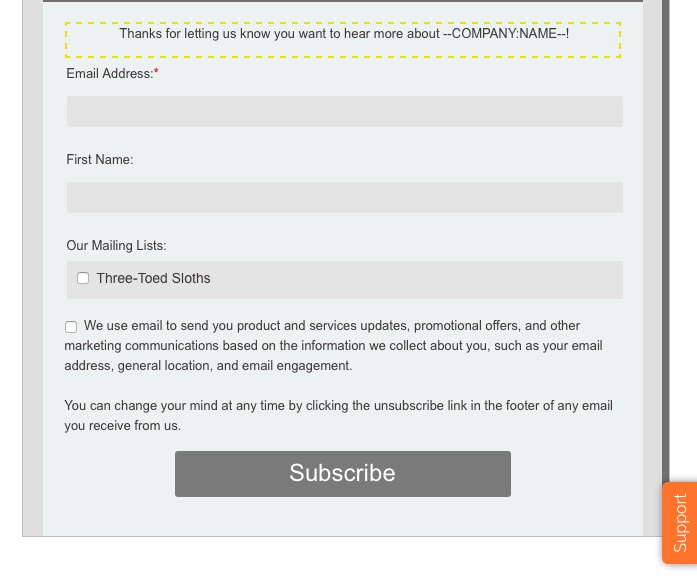 Here is what your embedded HTML form will look like.
Note that you WILL have to generate new HTML code once you've enabled these settings and replace what is already on your website if you have a form that needs to be updated:

Here's what the popup looks like. Note that these changes will only apply to newly created popups – existing popups will NOT reflect these changes:

If you have existing data in Robly that you need to make sure is GDPR compliant, click here.