You can create a campaign from a flyer or PDF you've created. You should have already converted your PDF into an image. Make sure your image is either a JPG, PNG, or GIF file. The file must also be under 12 MB.
1. Click Email > Campaigns from the left-hand navigation. Then, click New Campaign.

2. Choose whether you want the campaign to be a Classic or A/B Test version. Then, click Next.
3. Click Edit Design from the Campaign Builder. Then, choose Drag & Drop, and click Next.
4. Choose Blank Template.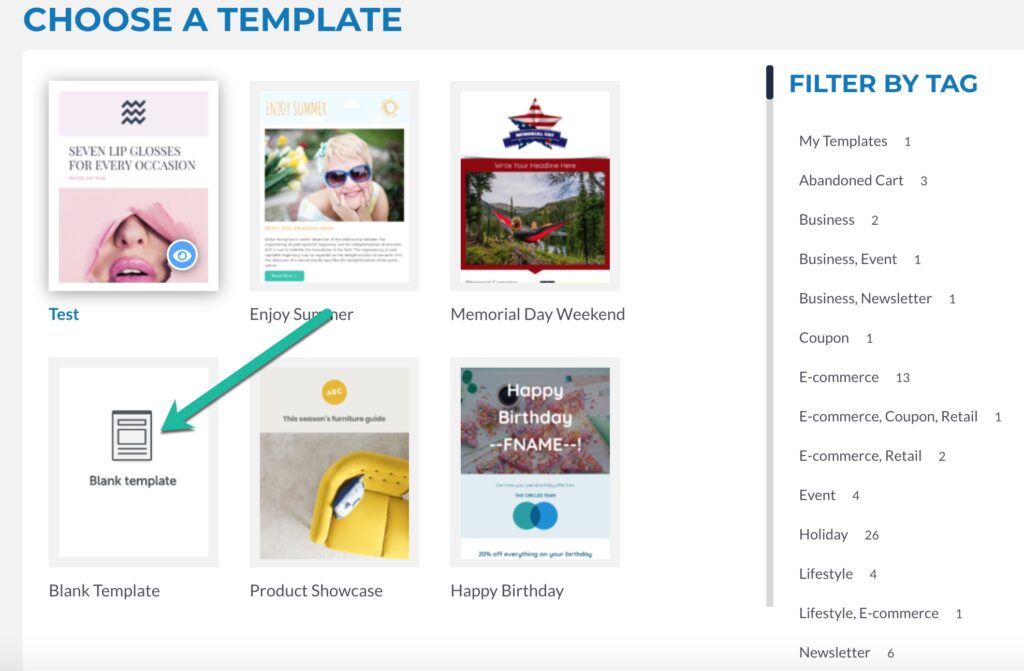 5. Drag an image placeholder onto the canvas.

6. You can either drag and drop the image directly on the image component, or you can click Browse and go through the file manager.

That's it! Finish setting up your campaign, and send it!