**YOU CANNOT DUPLICATE OPENGEN CAMPAIGNS. YOU MUST DUPLICATE THE ORIGINAL!**
1) Click Email > Campaigns in the left-hand navigation.

2) Click the three dots to the right of the campaign you want to copy. Click either Copy or Copy As.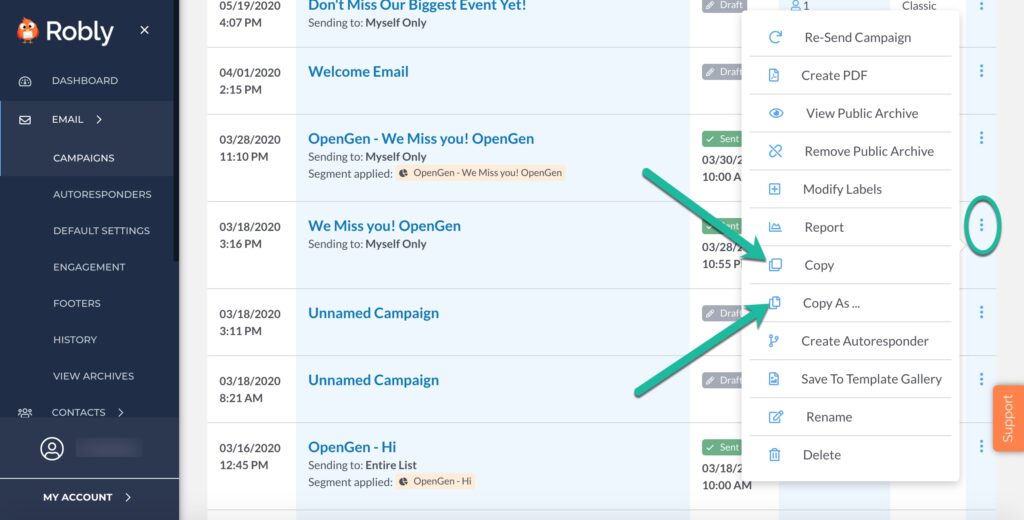 3) If you click Copy, you will see a pop-up box. Name the campaign, and click Copy.

4) If you click Copy As, you can convert the campaign to either Classic or A/B Test. Once you choose one, click Next.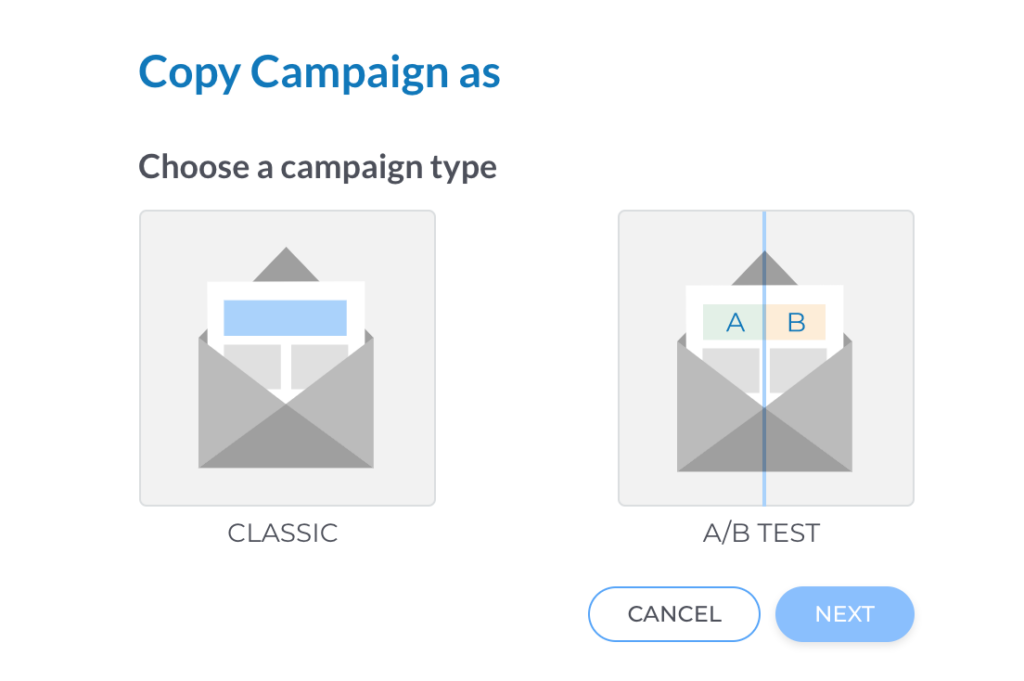 5. After you've created the copy, you can edit it by clicking the campaign name.