Suspend Details:
Your emails, contacts, and data are preserved
Pay $5/month until you're ready to resume sending
Maintain access to all sections of your account (Reports, Account details and billing, Dashboard, Contacts, Sign Up Tools, Image Library) except for Campaigns (this includes Autoresponders). This means you cannot send campaigns, see past sends, or use our drag-and-drop email builder while suspended.
Cancellation (Close) Details:
Account data is deleted, you cannot reopen the account at a later date
You can cancel or suspend your account under My Account > Settings > Subscription: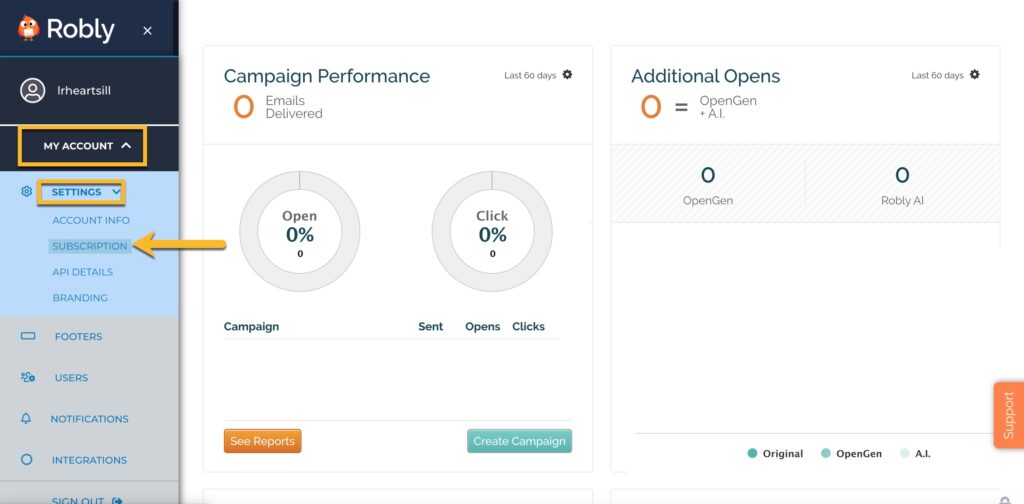 Scroll down, and choose between Suspend Account or Close Account: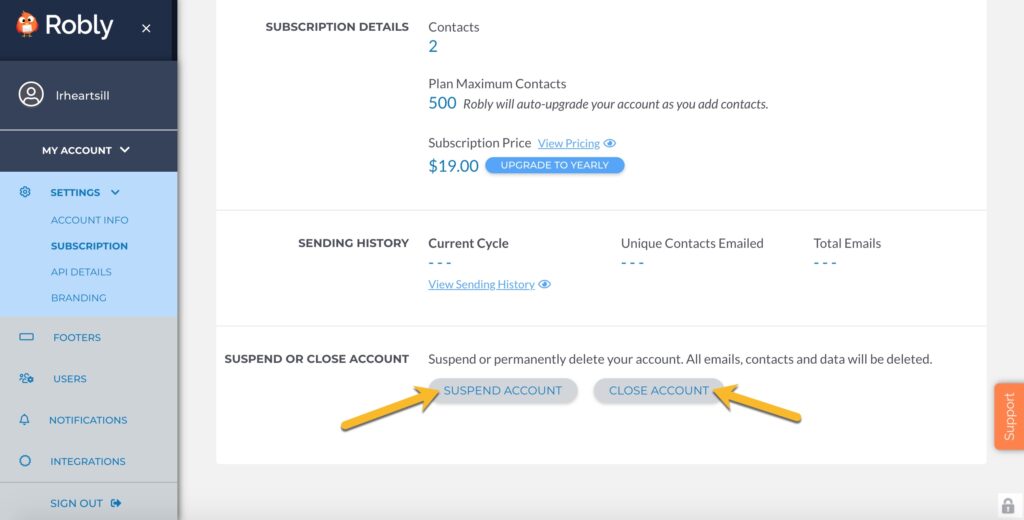 If you choose Suspend, you'll see this popup. Click Cancel or Suspend Account: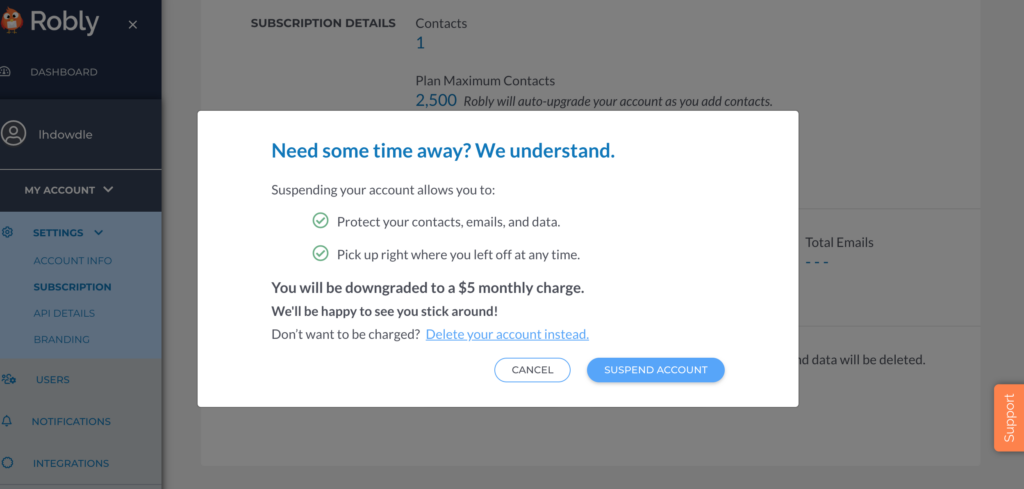 If you click Close Account, you'll see this popup:
Please follow the instructions listed in the pop-up window to process your cancellation request.