To create custom content like headers, footers, or body sections that you can re-use in any campaign, start by building that content in your template.
When preparing a section of content that you want to save for future re-use, keep in mind that you can only save what is contained inside a single structure.
Structure guide lines are viewable when you click into the margin of your template. This image shows you an example:
So anything you want to save all needs to be contained inside the same structure, ie, in the same blue square as seen above.
How to Save Custom Content
**There is a maximum of 20 saved items per category.**
Once you're ready to save your custom header, footer, or body structure, click the Save icon in that structure:
Then, name your row, choose the proper category for it (Header, Body, or Footer), and then Save:
You will then see a save confirmation that shows you where to view your saved custom content:
How to Insert/Use Custom Content
To insert a previously saved header, footer, or body section, first click on the Rows tab on the right-hand side of the campaign builder:
Then, click the dropdown menu and pick the section you want to insert custom content from: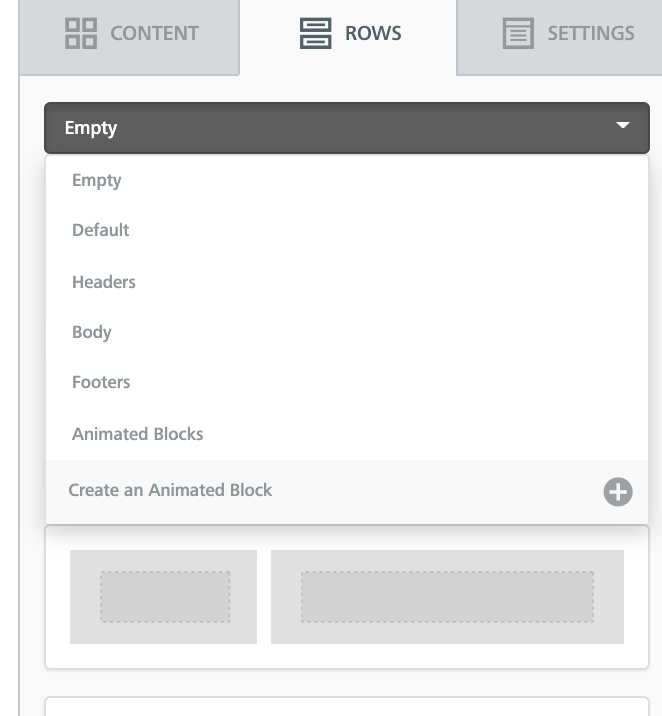 Your saved items will display, and you can drag them into your newsletter!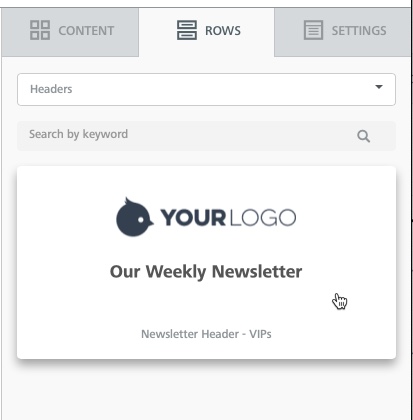 How to Delete Custom Content
To delete saved custom content, go to My Files > Custom HTML Blocks and then click the trash can icon.
**There is a maximum of 20 saved items per category.**